As soon as you log into Jatheon Cloud, the first thing you'll see (and the first field that will be selected) is the Simple Search section.
To run a search, click the Search field and start entering the keyword(s) you want to search for and select a Search Field you want to search in (by default all the search fields will be selected).
Please note that the Search term field and Search fields dropdown go together. This means that if a Search term is entered, Search fields where you want to look for it would also need to be selected and vice versa. By default, all the Search fields are selected.

If you want to search for the emails that have the specific Tag(s) assigned, please check How to Filter by Tags in Simple Search article.
Just note that in case you want to search by the specific Tag(s), it is not mandatory to enter Search term/Search fields combination.
The Date range will already be preselected to the period of the last 14 days. If you want to change it, click the Date Field and select From Date and To Date to specify the date range: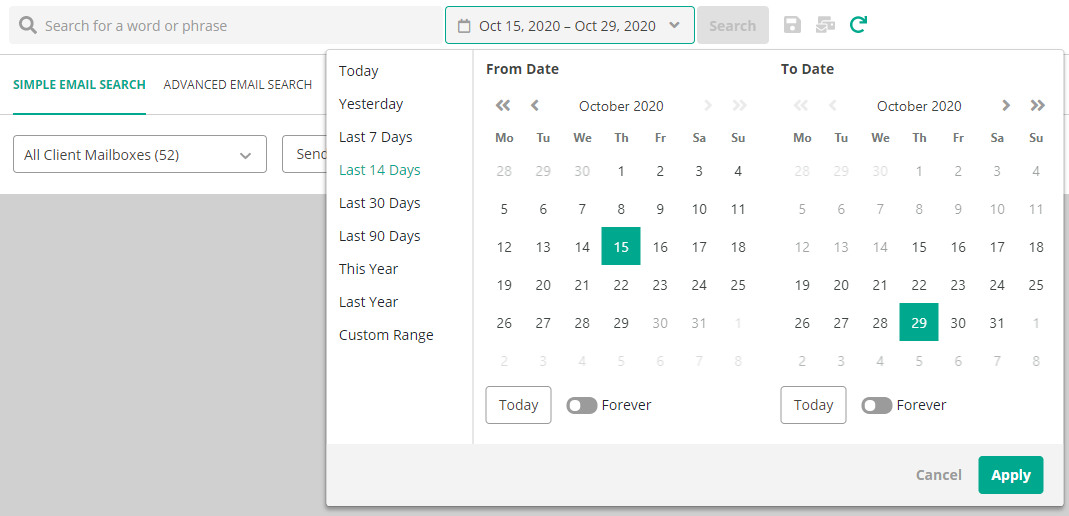 There are also some predefined options for the date range and you can read more about them in How to Use Calendar in Search Flow article.
Once everything is set, click the Search Now button and you will be presented with the Search Results.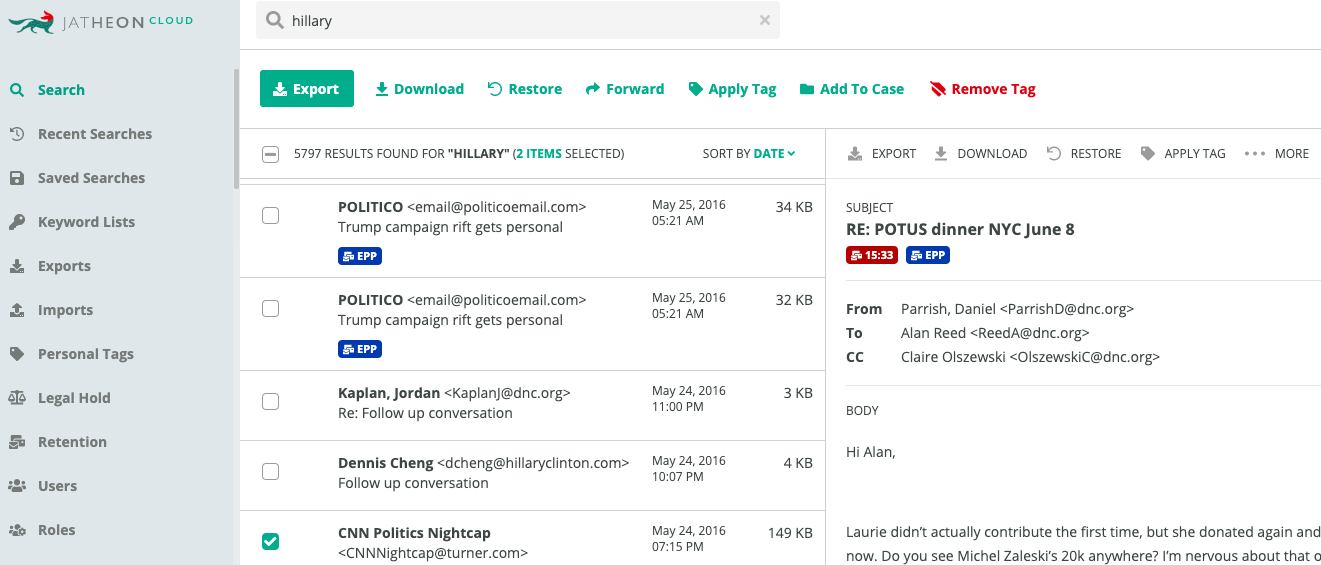 You will also notice a Fuzzy Search switch right below the Search fields dropdown and you can find out how to use it in How to use Fuzzy Search article.
In case you are managing multiple mailboxes, read in How to Search Through Different Mailboxes on the Search Page article, how to perform the search for them.

If you want to learn more about how to perform the specific actions for the selected email(s), please check out these articles: