In order to use the Export functionality on Jatheon Cloud, you will need to first log in as a user with Export permission.
Initially, the Search section is opened and you need to perform a search in order to get the Search results. To find out more how to perform Simple, Advanced or Social Search, check out these articles:
As soon as you get the results, you can select a single email or multiple emails. The maximum number of emails that you can choose is 100.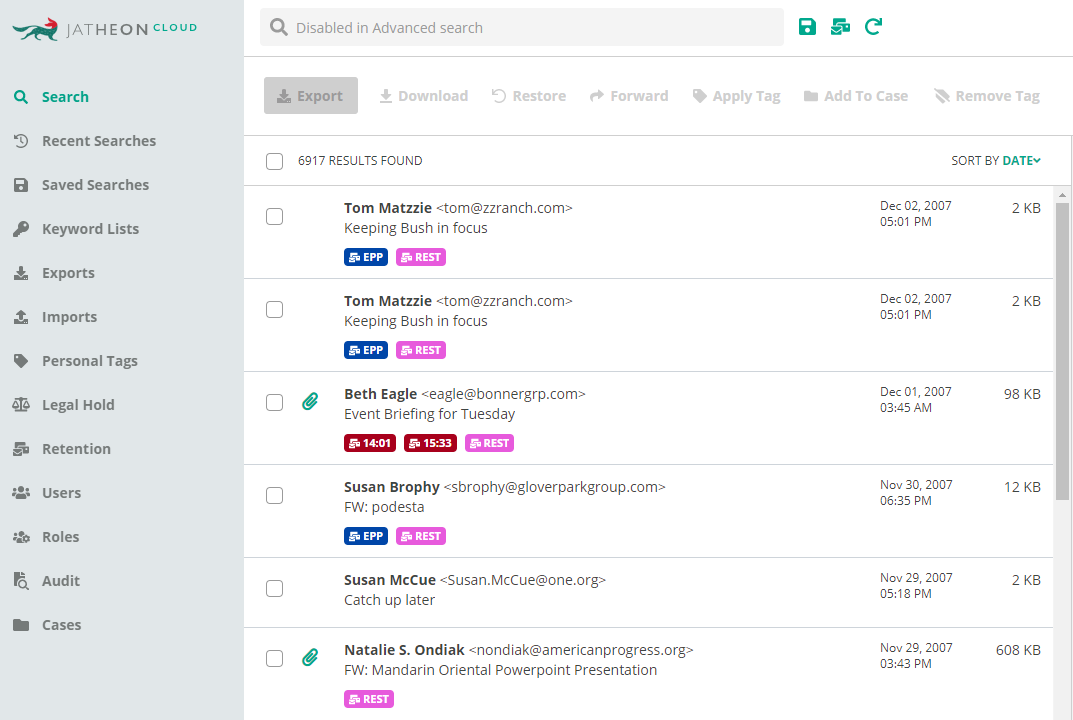 Once you select the desired emails, click the Export button and a popup will appear presenting the option to export the email(s) to: PST, PDF or EML.
Give your Export a name (note that only letters, digits, underscores and hyphens are allowed) and click the Export button to export the selected items.
Alternatively, you can export all Search Results, by clicking the Export All button, where all the Search Results would be exported.
The Export will be triggered and once it is ready, you'll get an email with a download link.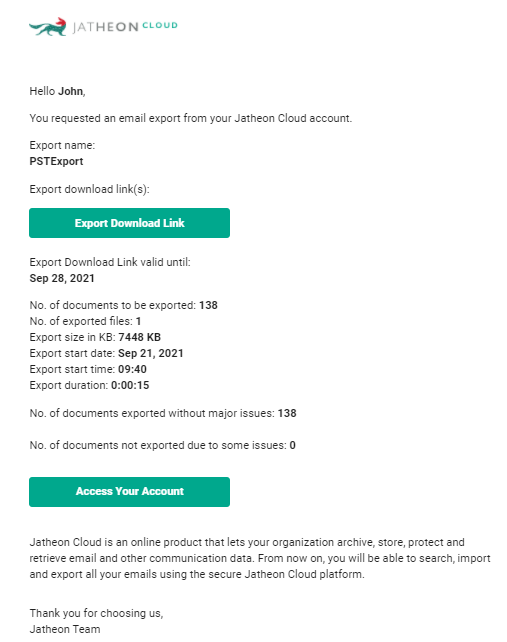 You can also access exports by going to the Exports section.

Depending on whether you used single email export or bulk email export (more than one email), you will be able to find the export either in Single Exports or Bulk Exports section, respectively.
Click the desired export to view the status report and Download link.
Since the generated Export link is valid for a week, we've enabled a Re-Run Export option. This option allows you to run the same export query that was initially triggered. The export will be shown at the top of the Export list.
Note: Since some emails might have been expunged in the meantime, you could get a different result set compared to the initial Export.