Affected Software Version: cCore 1.1.26 and up
Role: Admin
The Export and Add to Policy Task is a convenient option that lets you export your saved search silently in the background, freeing up the web interface for other activities and provides you with the download link once it's finished.
Once you construct and save your search for the desired export, navigate to Admin Menu and Message Source tab.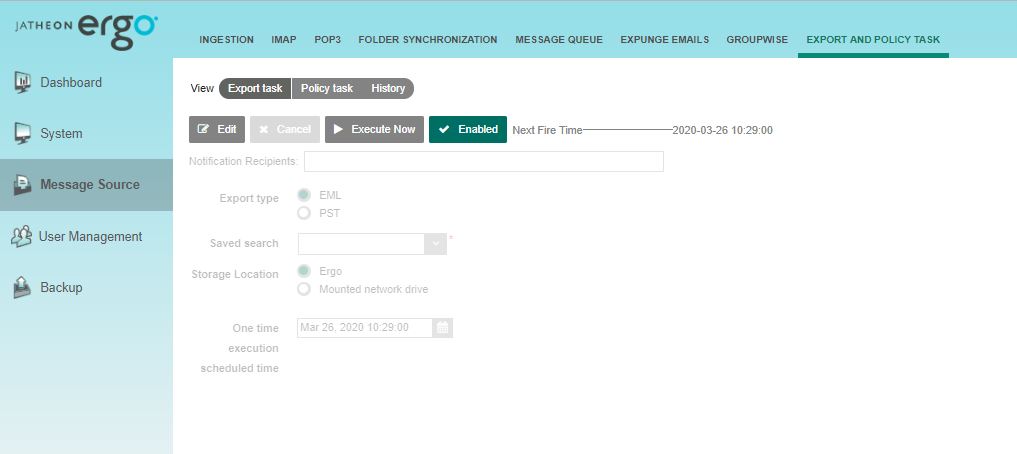 Click on the Export Task tab and click Edit. To receive a notification when the task is finished, specify the recipient email address. Based on the desired output, select EML or PST file formats.

From the drop-down menu, select the saved search you wish to export. As for Storage Location, you can select either the mounted network share or local system (Ergo). Once everything is set, click Save and click Execute task.
When you navigate to History tab, the completed task will be marked as "Success". Click on it and you'll see the download link for zipped export.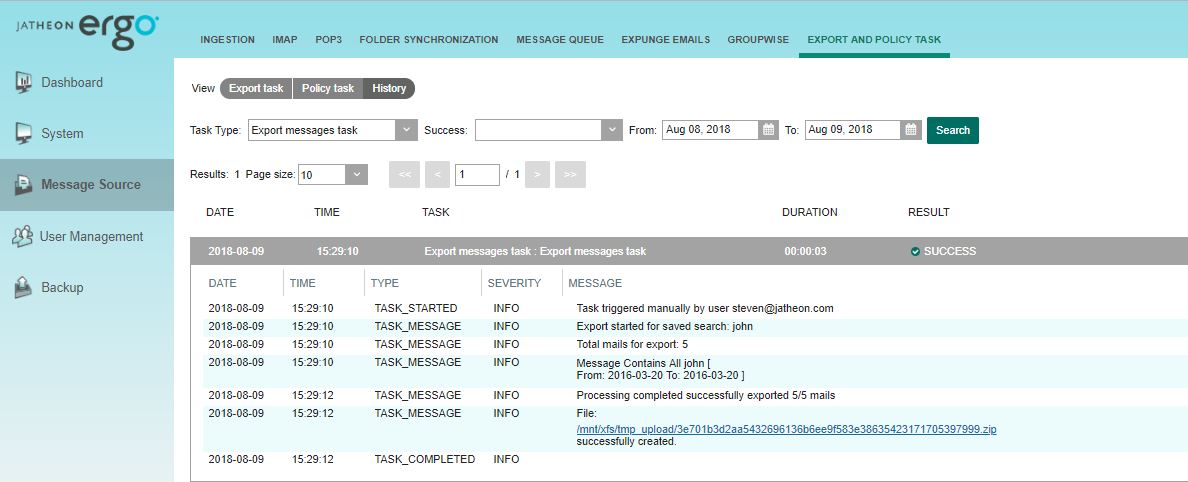 Need more info? Watch this tutorial video: