If you are a Compliance Officer or a User with the Redaction permission, you will be able to set emails for Redaction.
Just head over to the Search Results section, perform the search and click the Redact option that sits in line with the other bulk actions. The Redact option will always be enabled, (unlike the rest of the bulk actions) since it is always performed on the given set of Search Results that you obtain based on your search criteria.

Once you click the Redact option, a pop-up will appear, where you'll need to enter the redaction terms. All these terms will be redacted upon clicking the Redact button.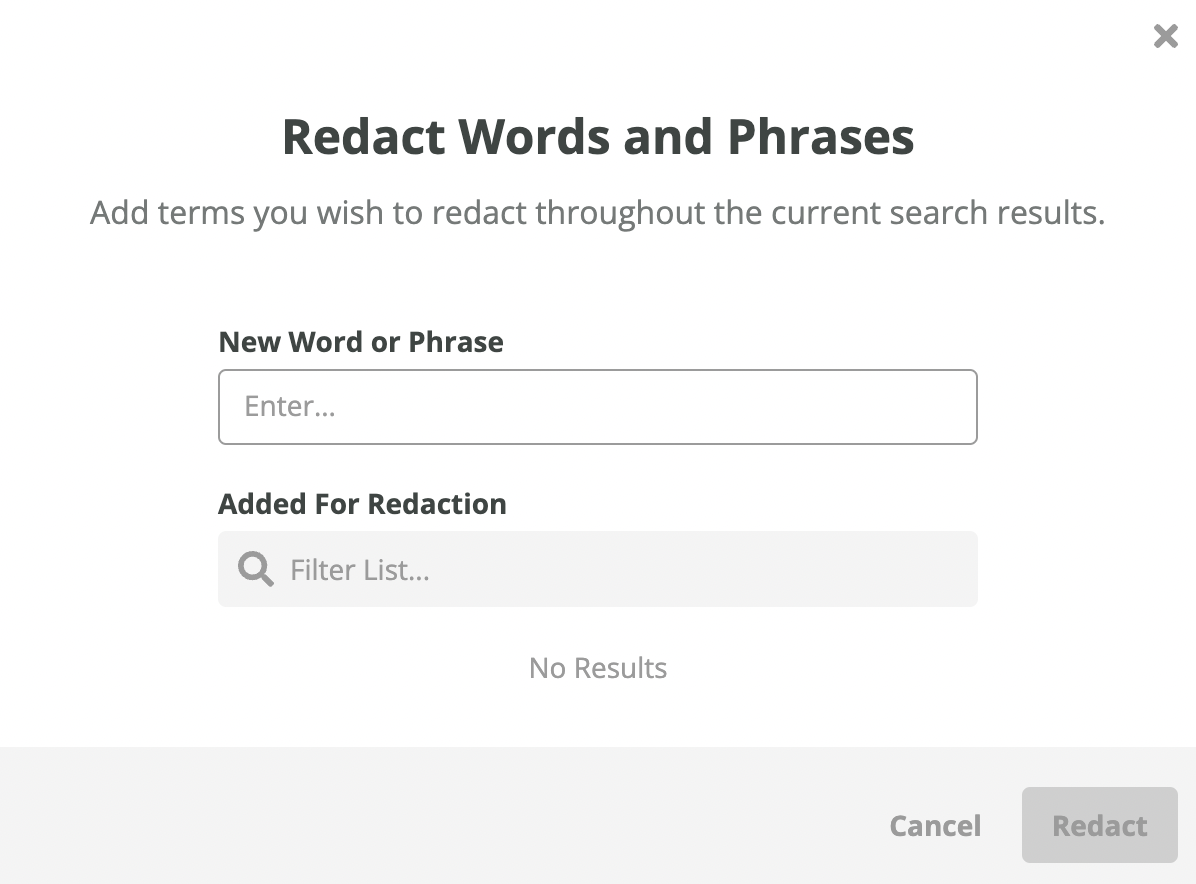 You'll enter the Redaction mode where you'll be able to view all the emails with the selected terms redacted (blacked out).
You'll first be presented with a notification stating the number of terms that have been redacted.
In the example below, the term Jatheon was redacted. Please note that all the terms are case-sensitive.

Clicking again on the Redact button opens up the Redaction popup where you can remove the specific redaction term by clicking on the x icon next to it or you can also search for the specific term so that only the terms containing the term in question will be presented below the Search field.

You will be able to go back to Normal mode by clicking the Back to Normal Mode link in the top bar:

Once you go back to Normal mode, you'll no longer be able to view the redacted terms. To review the redacted terms for a specific redaction project, go to the Redactions list and click View.