IPMI is a remote hardware management system that operates independently of the operating system. When assigned with the IP address, it gives us the ability to diagnose and recover our appliances even if the operating system on the appliance has hung or the appliance is powered down.
If you want to change the existing password for the default IPMI tool UI user, type the IP address of the IPMI tool in the URL section in your browser to get the IPMI UI and log in with the default credentials provided by Jatheon Support during the initial setup.

Under the Configuration tab, find the Users section, select the user and click on the Modify tab.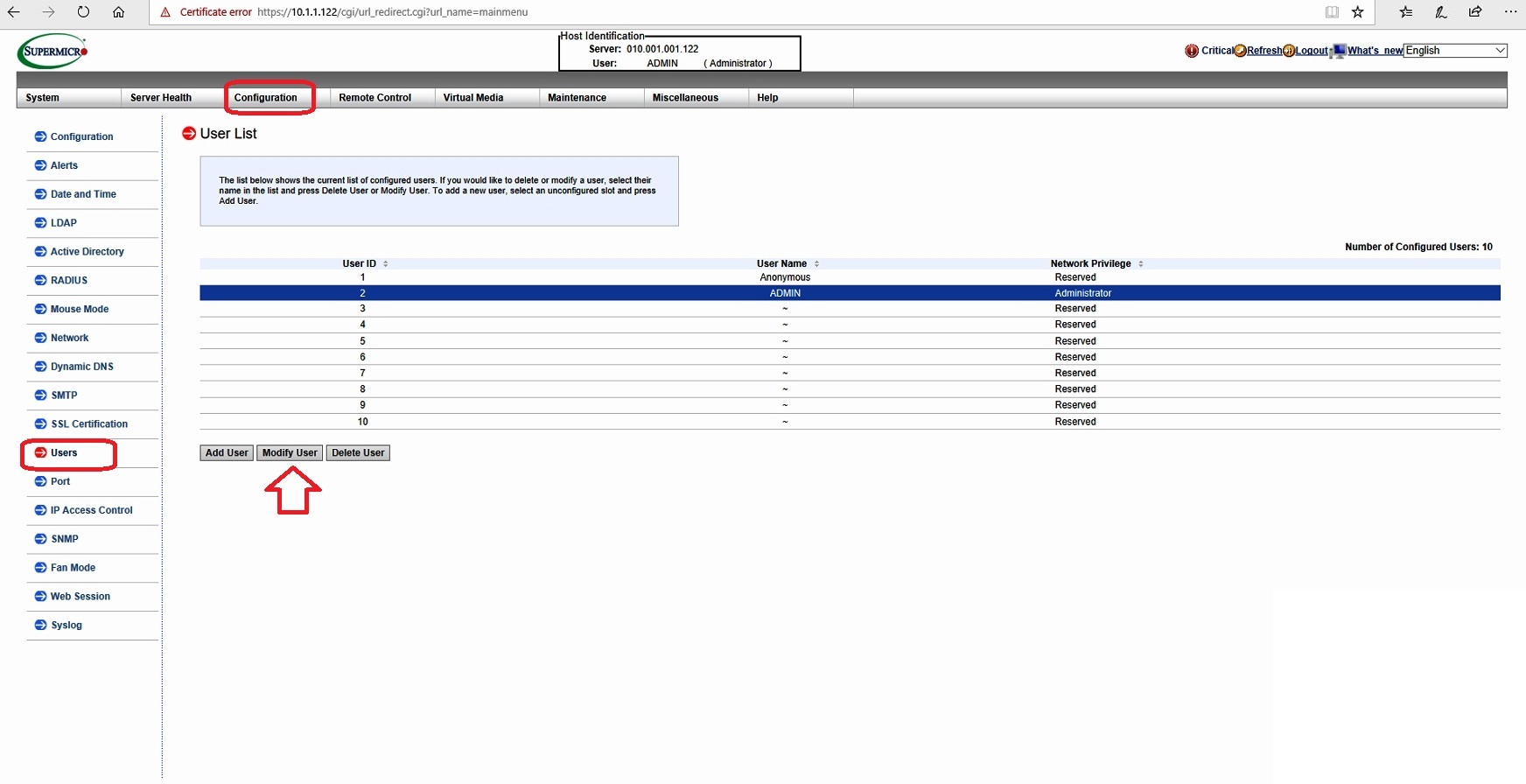 Tick Change the password checkbox, enter the new password and apply the changes by using the Modify button. Next time you try to log in with this user, use the newly created password.