You can save a search for future reference by using the Save Search feature.

Once you log into your Jatheon Cloud account, first go to the Search section in the side menu and enter the search criteria.
You can save that search by clicking the Save Search icon on the right of the Search field. Name your search and save it by clicking the Save Search button.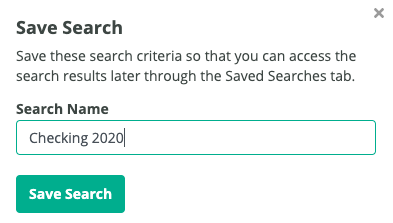 You can review the list of all Saved Searches under the Saved Searches section in the side menu, where you can also see the date the search was run and the search criteria used.

You can easily re-run any search from this list by clicking the Run Search link on the right of the table.
You can also delete a specific Saved Search from the list of Saved Searches. Click the More menu button (represented by the '𝌀' symbol) on the far right and then click the Delete option. A pop-up window will appear to confirm or cancel the deletion.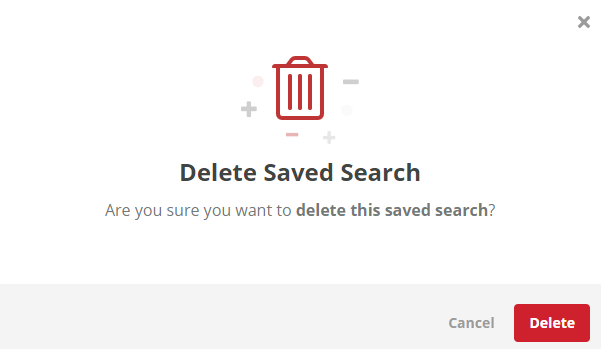 Upon successful deletion, a toast notification will show up to let you know you have successfully deleted a Saved Search.