Affected software version: 1.1.26 and up
Role: Admin
Export and Policy Task gives you the option to add emails to a selected policy in the background while making the web interface free to use for other tasks.
To find this section, you need to go to the Admin menu of the Jatheon web interface. Once there you need to go to Message source and then click on the Export and Policy tab.
The tab has three sub tabs:
Export task
Policy task
History
Once you're at the policy task tab, you'll see the following: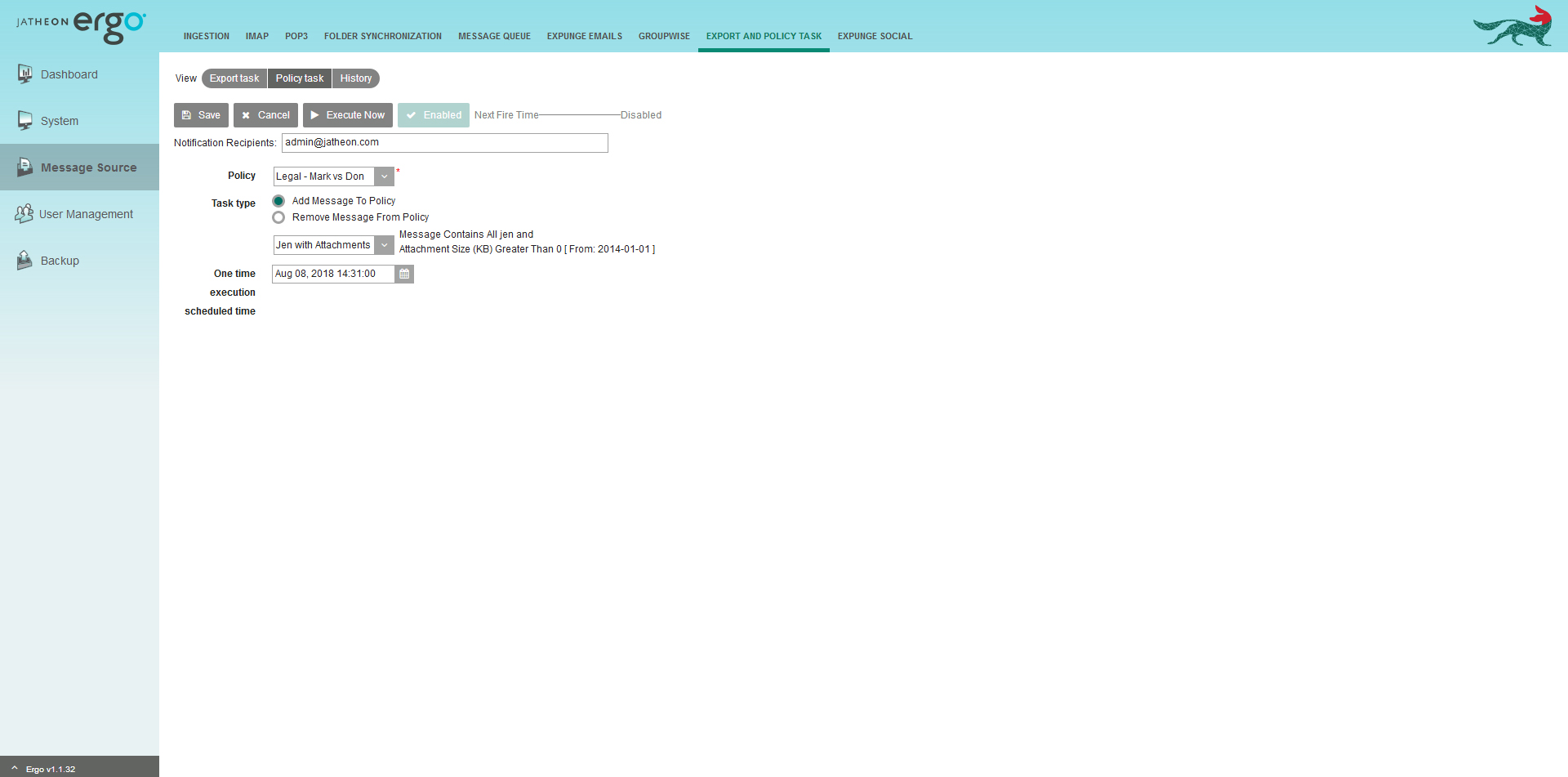 The Notification Recipients field allows you to add one or more email addresses which will be notified once the task is complete.
The Policy dropdown allows you to select a policy to which the emails will be added.
Task type allows you to select if you wish to add these messages to the policy or remove them from the selected policy.
The next dropdown is the selection of the saved search the results of which will be added or removed from the selected policy.
Once you have all this configured, you can go ahead and hit the Save button at the top and then execute the task. The task will run the selected saved search in the background and add the results to the selected policy. You can use the history tab to track the progress of the task and use it as reference once it's finished.