To redact something from your archive (conceal part(s) of a message so it cannot be read) you'll first need to create an Advanced Search to filter the email or groups of emails. Next, you'll need to Save that search.

Once you define the terms and phrases for redaction, the feature will then go through the email content and hide those words and phrases. You'll then be able to export those records as Redacted PDF.
Note: Once redacted, the affected content of the email is not deleted. The feature just temporarily hides the protected, sensitive, confidential or personally identifiable information so that the emails can be exported with certain words, phrases or paragraphs blacked out.

Here's the whole processed described step by step:

1) Create an Advanced Search, then hit Save. It will now appear under your Saved Searches.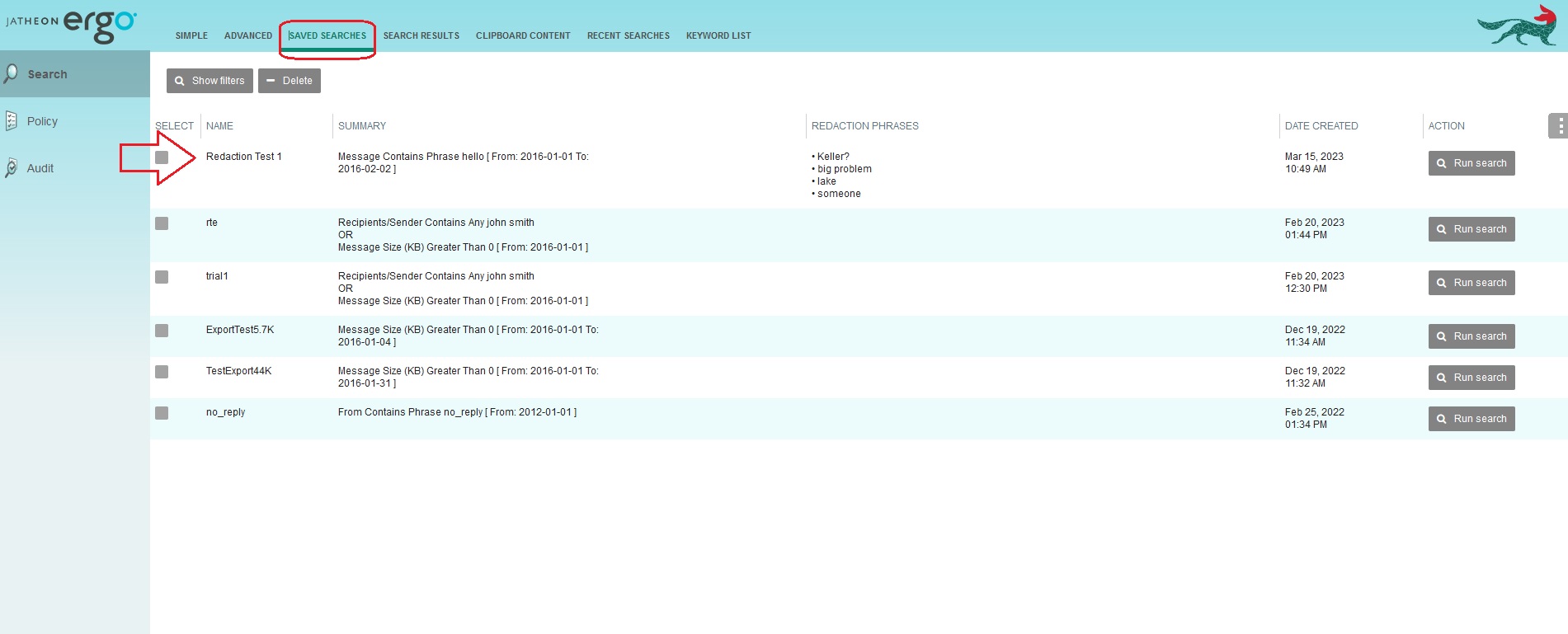 2) Hit the Redaction button: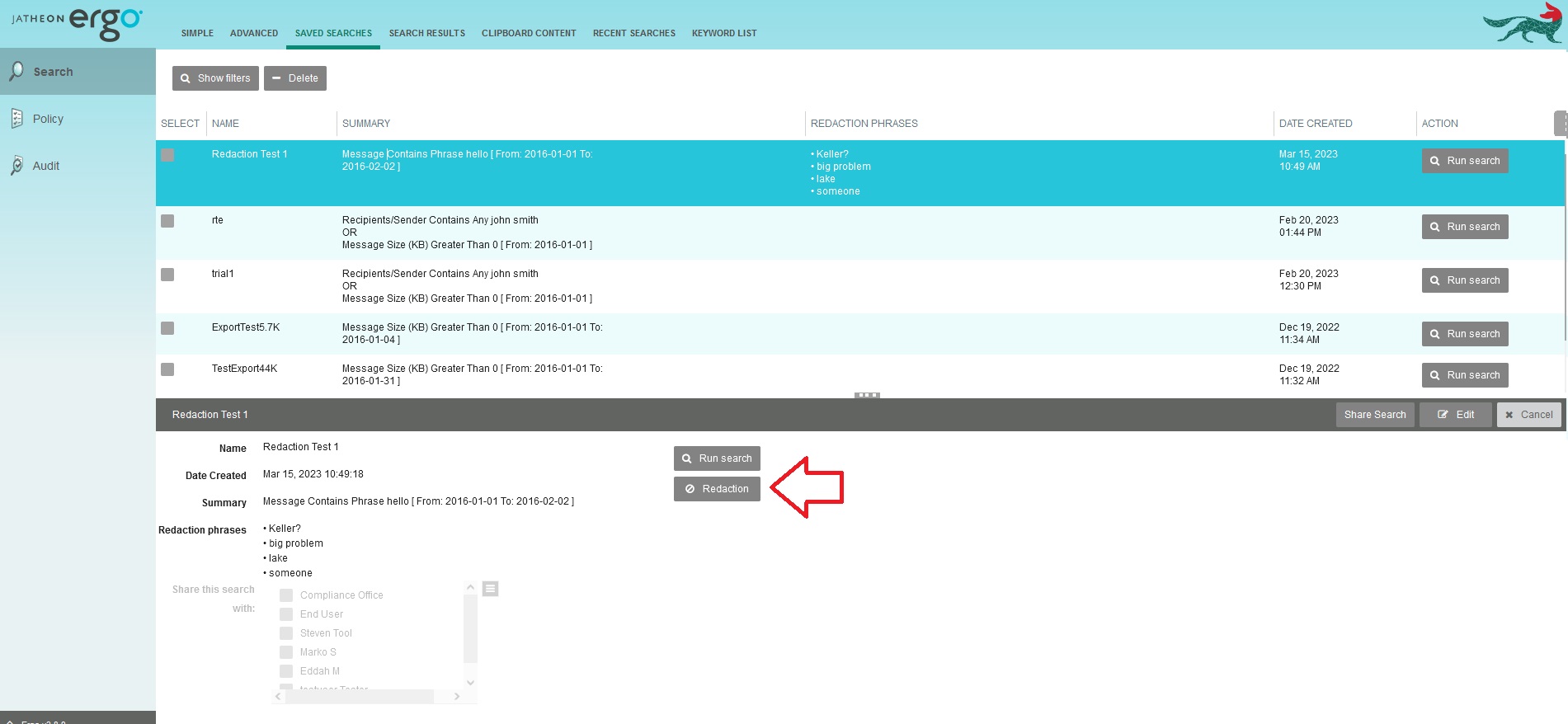 3) Next, add the keywords and phrases you want to black out. Hit Add Phrase and Close.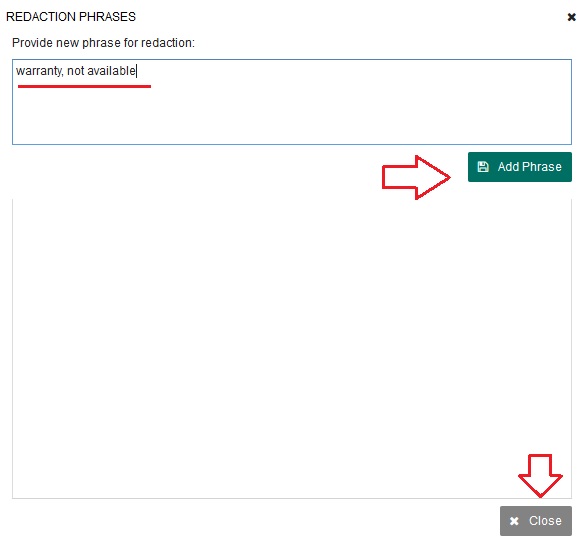 4) Re-run the Saved search.

You will see the preview of redacted emails. Continue with the regular export to PDF file format: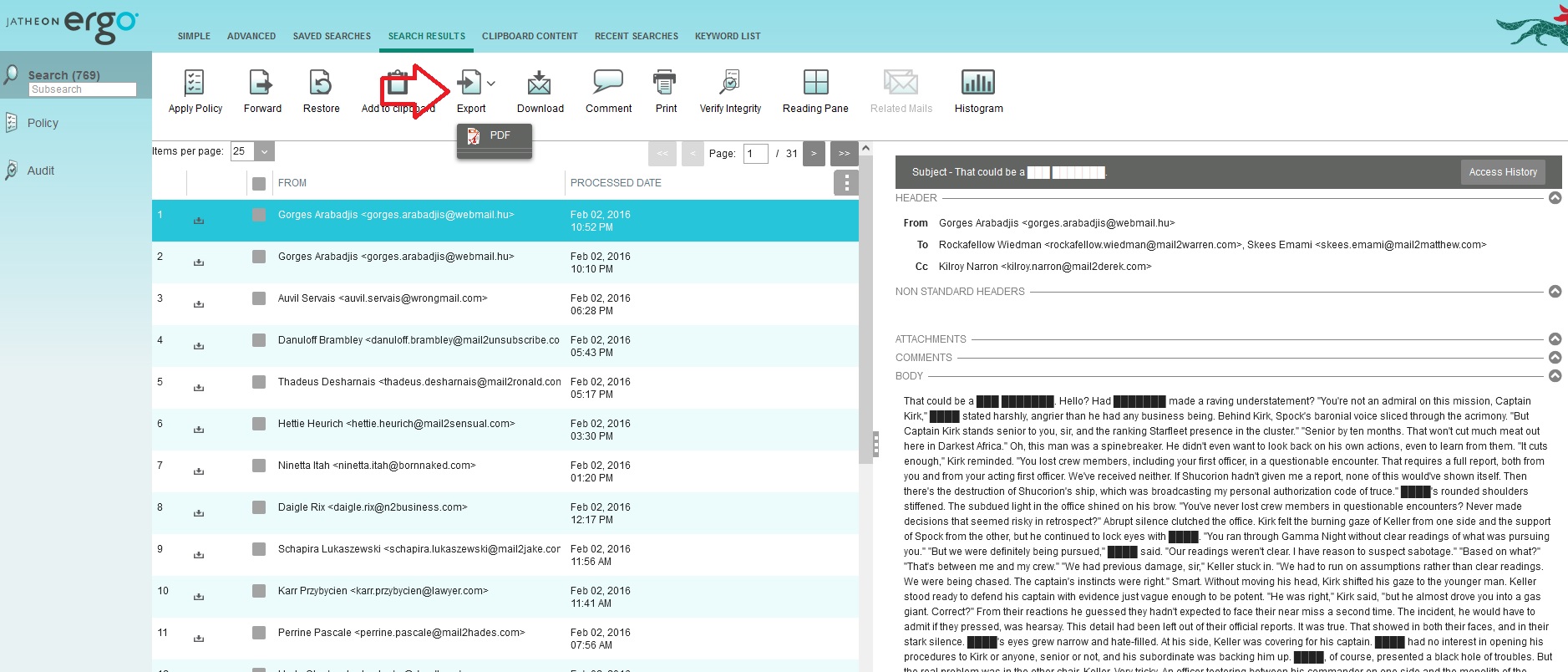 Note that if you navigate back to the list of Saved searches and select the original search, you can Edit the redaction terms if necessary: