In case you need your Social Media Items exported, just head over to the Search section and find the results you want to export.
Select the items you wish to export and choose Export [num of selected items] option or, in case you want the entire set to be exported, choose Export All option. You can choose to export to either HTML or PDF and you also need to name the export.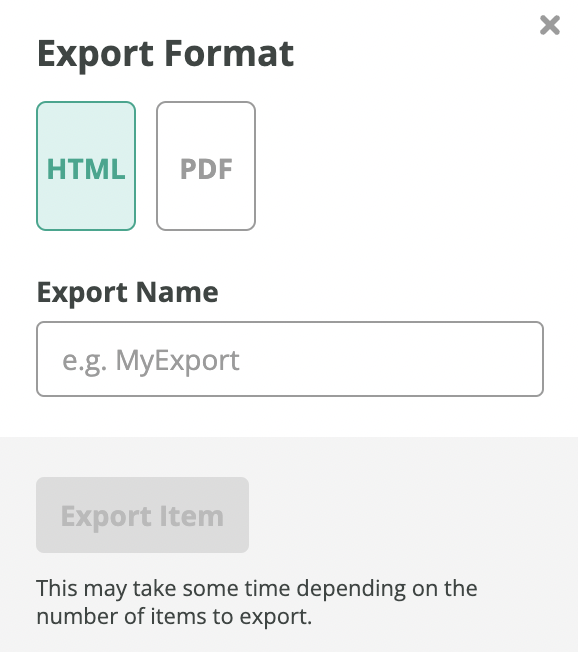 Upon confirming the desired action, the export will begin and you will be notified via email once it is completed.
It will also be presented in the Exports section, in the Social Export tab, together with its status:

You will also be able to download the export from the Single Export page or from the email you received. Once you downloaded the export, click the .html/.pdf file and it will open up in your default browser.

Each HTML file will contain the header with the main info about the export and the list of all the items set for export: